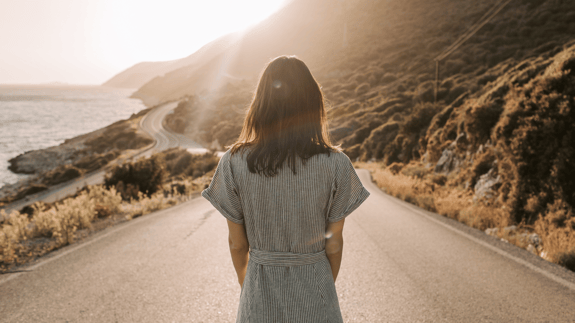 Humanizing Finance
We are a blended team from various walks of life all driven by the simple idea that empathy, tailored-service, and knowledge are not mutually exclusive and that each belong in the financial services industry.
OUR STORY
To truly introduce ourselves and get to know Stratos Private Wealth, we have to take you back to 1996 with our founder and president, Jeff Brown.
Originally planning to go into investment banking, Jeff's love of the quintessential Southern California lifestyle made him rethink a life in New York City. He found his way into financial planning with IDS, known today as Ameriprise, as he continued to hone in his craft, Jeff moved to Prudential Securities, eventually acquired by Wells Fargo Advisors. After accumulating a mass amount of knowledge over those 13 years, Jeff set out to create his dream firm, BWM Financial- the genesis of Stratos Private Wealth.
The foundation of his business proposal was supported by two ideas: develop a niche and build a phenomenal team. Jeff selected his original team of advisors, defined his niche of corporate executives within the life science and tech industries, and consistently used modern and cutting-edge technologies to scale his business.
Take a trip down memory lane with us
2015 - BWM Financial is Founded

Jeff and his team wanted to create something that couldn't be done in traditional corporations and create a firm with superior client service, unmatched knowledge in complex financial puzzles and strong company culture, leading them to found Brown Wealth Management, known today as BWM Financial.

2020 - Stratos Wealth Invests in BWM

Stratos Wealth Enterprises, one of the fastest-growing national hybrid registered investment advisor (RIA) groups, made a strategic investment in BWM as a platform for future growth in southern California.

2021 - BWM Acquires Truuwater Financial

The transaction combined two leading San Diego-based wealth managers, expanding BWM from a team of 9 professionals and $825 million in client assets, to 14 professionals and total client assets of $1.2 billion, supporting a national client base of individuals, families and business owners across the country.

2022 - BWM Reaches New Heights

Our company has come a long way since our humble beginnings, and we have now grown to a team of 20 passionate and dedicated individuals with more than $1.5B assets under management (AUM). As our method and business model continued to prove successful, and industry spotlight was shed on our empathy-lead client service, we knew we were ready to expand our toolkit once more. Partnerships and brand mergers with highly favored industry leaders came to fruition, that would allow us to bring our white-glove service to even more clients.

TODAY - Stratos Private Wealth is Born

With new partnerships fully formed, we at BWM Financial knew it was time to elevate as a brand and naturally we progressed to an identity that would represent all the best aspects of our story. Stratos Private Wealth was created. A brand cultivated from equal parts heart and financial acumen. A team of innovators and industry shakers paving the way to humanizing the finance industry with personal touch, knowledge and modern solutions in our toolkit.

TOMORROW

We are constantly evolving and have big plans for the future as we strive to be the best in our field. We know that we are refining our offering and adding specialized tax services come Summer 2023. We will always be committed to providing top-quality service and are excited to see what the future of Stratos Private Wealth holds.
So Why Stratos Private Wealth?
We know that finding the right financial advisory requires not only meticulous research but also total transparency. Which is why, we're laying all our cards out for you because

we understand that a

long-lasting client

relationship is created through prime communication, two-way trust and expert solutions.
Stratos Private Wealth was formed under the simple idea that financial planning should be both intentional and purpose driven. We believe that intertwining financial planning, investment management and life coaching, can ensure the success of a client's financial goals.
To help guide client's lives between the two guardrails of preserving and growing wealth and maximizing their quality of life. We combine the skill sets of CFOs and life coaches, supporting clients while they are in the process of meeting their financial goals and facilitating changes that need to be made to ensure those goals are met.
| | |
| --- | --- |
| Always Growing and Improving | We Strive to grow and evolve both personally and as a firm, constantly asking ourselves how we can improve. |
| We Listen | To both our clients and team members. We believe the best ideas can come from any source. |
| Committed to Excellence | We are committed to providing exceptional service and have established a culture of excellence that rewards impeccable execution |
| Accountability | We do what we say we are going to do, and everyone is accountable for delivering their commitments. |
| Be Great, Stay Humble | We always strive for greatness, but are humble in our successes. No egos and no one is bigger than the team. |
| Integrity | We are honest, trustworthy and transparent. We always do the right thing, even when no one is looking. |
| Lead by Example | We guide and inspire through our actions, not our words. |
| Teamwork through Interdependence | We are autonomous, we support each other as a team but also empower each other to be decision makers and action takers. |
| Strong Work Ethic | We take pride in our work and are always willing to go the extra mile to exceed expectations |
| Practice what you Preach | We do not give advice that we ourselves don't follow. our actions always match our beliefs. |
Take The Next Step
Ready to meet your financial guide?